Portfólio - 36 x 36 cm, 17 prints, 
Tiragem limitada em 30 exemplares.
Conjunto numerado e assinado pelo autor.
Texto de Maria do Carmo Serén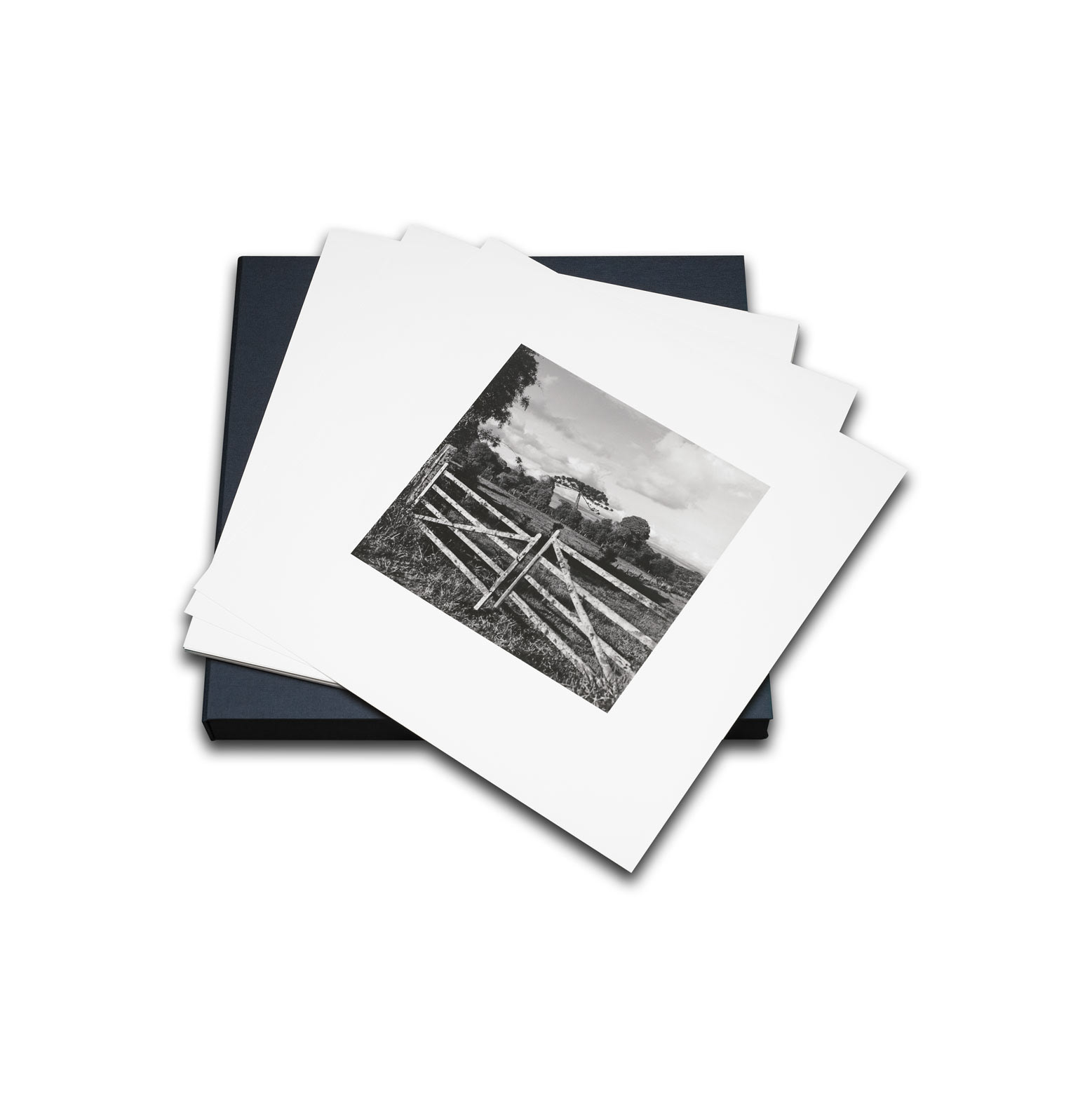 É evidente que Orlando Azevedo sabe do mundo e sabe da fotografia: sente a arte e
a consciência da arte nesta era da mediação pela imagem, porque é  mediador da escrita,
da imagem e da ação. Devemos-lhe isso tudo quando olhamos as suas fotografias.
Estas são imagens envolvidas de signos, no preto e branco agressivamente histórico que declara ser o seu, um universo paralelo, onde a paisagem não é a realidade mas um portal
Orlando Azevedo clearly understands the world and understands photography: he has grasped art and the consciousness of art in this era of mediation by images, because he is the mediator of the writing, the image and the action. We owe him that much when we look upon his photographs.   
These are images that come wrapped in signs, in an aggressively erstwhile black and white that he makes his own, a parallel universe, one in which the landscape is not so much the reality as a portal that opens onto it. 
Maria do Carmo Serén,
Porto, fevereiro 2010