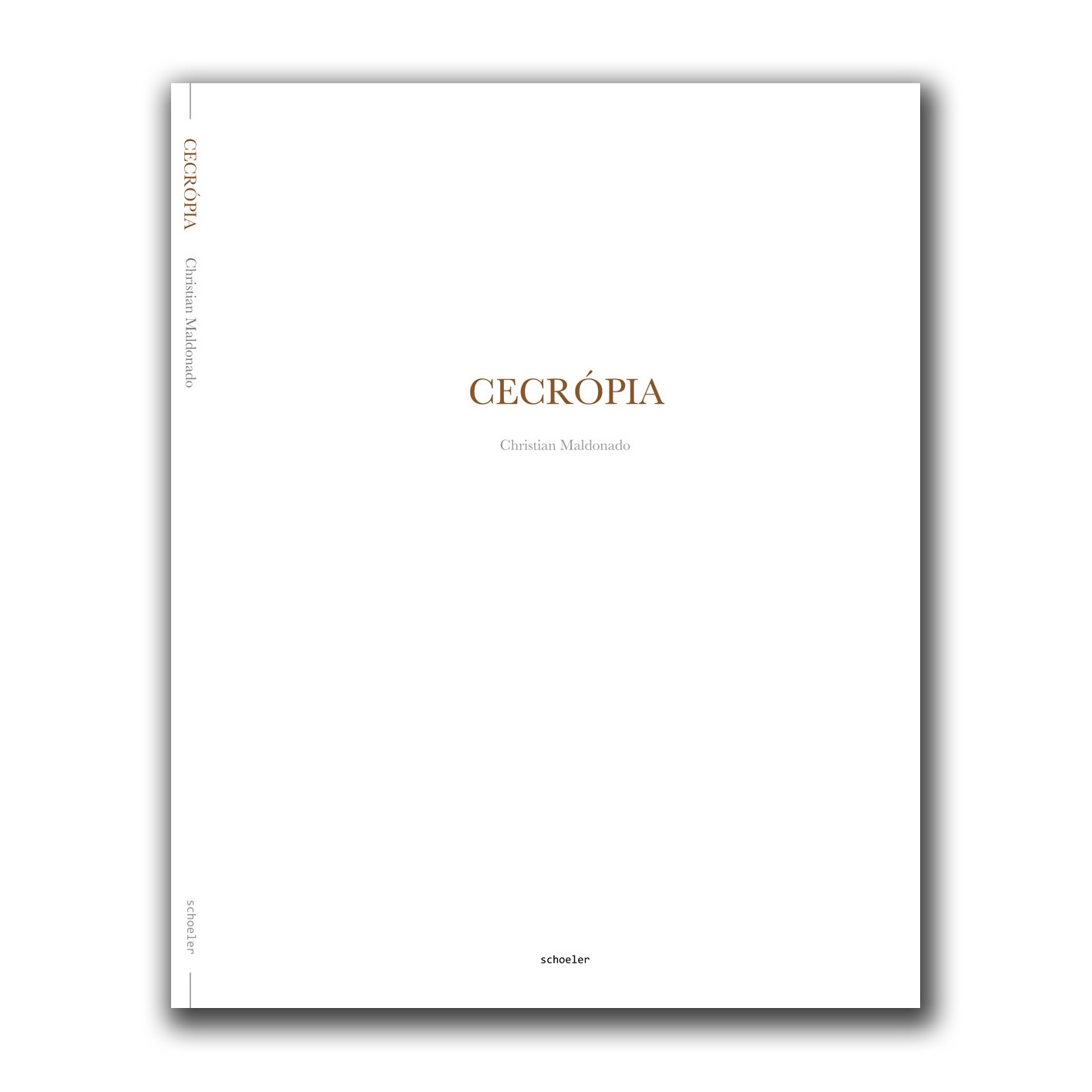 Livro - 19,5 x 26 cm, ( 1,67m ), 7 fotografias 
Tiragem limitada em 250 unidades.
Restam apenas mais 25 cópias.
Cada exemplar é numerado e assinado 
A não ser que você veja claramente 
A feiura que me faz belo,
Então não sabe que existe uma feiura
Mais bela do que qualquer beleza.
That ugliness wich makes me beautiful,
You cannot know that there is a certain ugliness
More beautiful than any beauty.
                              Gregorio Camanini, Milano 1591.
Cecrópia remete à Renascença, mais precisamente aos Maneiristas, como Arcimboldo e El Greco. O grande esforço dos maneiristas era expressar o medo de que a arte viesse a se desvanecer numa beleza sem conteúdo.
Capa em papel de fibra de algodão, conteúdo  impresso  em papel Enhanced matte 198gsm com resolução fotográfica, o livro Cecrópia pode ser aberto em toda sua extensão atingindo 1,67 metros. A impressão em tinta de pigmento mineral garante resistência ao tempo por mais de 80 anos.
A encadernação é feita manualmente com dobra tipo "sanfona" utilizando produtos de ph neutro para preservação da obra.
"Cecrópia takes us back to the Renascence, more precisely to the mannerists, like Arciboldo and El Greco. The fear of the mannerists was that the art would dissolve in a beauty without content.
Cover in cotton fiber paper, content printed in Enhanced paper 198gsm with photographic resolution, the Cecrópia book can be opened completely reaching 1.67 mt. The printing in mineral pigment ink guarantees resistance to aging for more than 80 years.
The manual assembling with a "zig zag" folding using products with neutral ph to preserve the piece".